How's your career going? Life 360 is looking to publicize the professional achievements of our alumni. From that new position to publications to honors and awards, please share your good news with us. Submit online at www.purdue.edu/hhs/alumni/update_record.php. Note: Most recent class notes appear in teal.
1940
s
MARY THAMAN, HE '49, works part time as a freelance home economist for Chief Supermarkets, which serves northwest Ohio.
1950s
HELEN (WALTMAN) PEASLEY, HE '50, now retired, serves on the board and is the newsletter editor for the Red Rock Canyon Interpretive Association.
1960s
THOMAS SPEAKER, HK '63, a retired basketball coach, teacher and small business owner, is the author of The Coach, an uplifting novel about the life path of a basketball player and coach. Speaker weaves history into fiction, even bringing Gene Keady, the legendary Boilermaker coach, into the story.
JAMES LEROY KITE, HK '66, MS '69, is the store manager of a CVS Pharmacy in Brownsburg, Ind.
JANET HOWE, HE '69, is a guidance counselor and serves on the board of directors for the American School in Lansing, Ill.
1970
s
EILEEN MARIE HOEFLER, PSY '72, is the program manager for sales compensation at IBM in Campbell, Calif.
CAROLE CASTEN, HK '73, is a professor at California State University, Dominguez Hills. She has published five textbooks and numerous articles on physical education.
CAROL (McGAUGHEY) COWEN, SLHS '73, is a contract manager for Harris Corporation within the Mission Critical Networks Business Area in Melbourne, Fla.
RHEA DAWN (WILCOX) SMITH, HE '73, is the marketing director of Applied Thermal Engineering in Ostrander, Ohio.
PATRICIA ENBERT, NUR '75, is an administrative nurse at the University of Illinois Hospital in Chicago.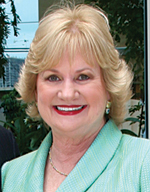 VIRGINIA JACKO, CSR '75, former financial executive at Purdue for 24 years and current CEO of Miami Lighthouse for the Blind and Visually Impaired, Inc., in Miami, Fla., was selected as a Purdue Old Master for the fall of 2013.
JACK NOONAN, HE AND HTM '75, earned memberships in the Chamber of Commerce and the Rotary Club. He is also the two-time GM (2009 and 2012) for Sodexo Inc. & Affiliates for the Southwest Region.
RAMONA EMMONS PAUL, HDFS '76, retired as assistant state superintendent for the Oklahoma State Department of Education. She now serves on the board of the Foundation for Oklahoma Partners for School Readiness.
EDGAR CLODFELTER, PSY '76, is president of APAS, LLC in Adamant, Vt.
RICHARD GHISELLI, HTM '76, won a 2010 International Foodservice Manufacturer Association's Silver Plate Award in the colleges and universities section. The Ivy Award is a coveted award in the food service industry.
NANCY MANUEL, HDFS '76, a Purdue extension educator, serves on the Adams County Extension Board in Decatur, Ind.
PAULA (MCMAHAN) HASS, NUR '77, works for InTouch Health as an account manager in Detroit, Mich.
WYNONA METTES BICE-STEPHENS, NUR '77, Honolulu, Hawaii, is a regional telehealth clinical advisor for Pacific Regional Medical Command.
KIM (VANDEPUTTE) MILLER, CSR '77, is the principal at Graphique Inc.
MARCIA CRAWFORD, NUTR '78, Fort Wayne, Ind., has published the book The Care and Feeding of an Almost Adult. This book can be purchased at www.amazon.com

JOHN SMALLMAN, PSY '78, retired as the staff counterintelligence officer for the U.S. Seventh Fleet, U.S.S. Blue Ridge (LCC-19). In retirement he has been activated as the JAG (Judge Advocate General) attorney for the U.S. Pacific Fleets Pacific Partnership 2012 humanitarian mission to Southeast Asia.
BECKY PIERSON-TREACY, NUR '79, was elected to the executive committee of the Marion Superior Court as a co-presiding judge.
1980
s
PATRICIA (FANEUF) JONES, NUR '80, is a health care management consultant at Milliman in Seattle, Wash. She was also elected to the board of commissioners for case management certification.
SHAWN (SMITH) BING, CSR '81, is the owner of Shawn's Needle Nook in Longwood, Fla.
GRETCHEN CARROLL, HTM '81, Sylvania, Ohio, presented "The ABC's of the Best Practices in Leadership Development" at the 2013 Tobias Leadership Conference in Colorado Springs, Colo.
DENNIS MARK SOLLENBERGER, HSCI '81, is a senior health physicist for the U.S. Nuclear Regulatory Commission.
LINDA WARK, PSY '81, MS HDFS '88, PHD HDFS '90, received the President's Award for Service from the National Organization for Human Services.
KEN FISCHANG, HTM '82,is the 2013 Chairman's Award winner for Sonoma County. He was also named vice chairman of the Board of Directors for the United States Travel Association Destination Council in Washington, D.C.
AMY FURRY, CSR '82, is director of Catalyst Healthcare Advisors.
KEVIN HETZER, HTM '82, works for Hetzer Tours and Charters as a group tour specialist/consultant in Dayton, Ohio.
JAMES HUBER, HDFS '82, taught an intensive two-week graduate course on family therapy for LaSalle University (Philadelphia) at its affiliate master's program in clinical-counseling psychology at the University of New York in Prague, Czech Republic.
SALLY SCHNEIDER LOWREY, NUR '82, is a nursing quality specialist/magnet coordinator at Indiana University Health-Arnett in Lafayette, Ind.
KIMBERLY (JACKSON) KIMIECIK, NUTR '83, is the director of development for Miami University Libraries in Oxford, Ohio.
BRIDGET (PRICE) NELSON, HTM '83, is the senior human resources manager specializing in compliance at Dex One in Cary, N.C.
DAVID SCAER, HTM '83, was inducted into the Club Managers Association of America's Honor Society and awarded the certified Chief Executive designation.

KAREN WEAVER, HK '83, the athletics director at Penn State Abington, is a much-sought expert on the costs of college sports. She has been featured in USA Today, The Chronicle of Higher Education, the Orlando Sentinel, the Detroit Free Press, and elsewhere.
KEN FIELD, HTM '84, works at Purdue as the director of residential dining in West Lafayette, Ind.

GRETCHEN MARIE PAIGE, SLHS '84, works as an audiologist for ENTAA Care in Glen Burnie, Md.
MICHELLE (BILLINGSLY) WHEAT, CSR '84, is an interior designer at Scholer Corporation in Lafayette, Ind.
LANA (GRIFFIN) BURNAU, PSY '85, is the agency director of Homecare By Design in Lafayette, Ind.
UNA (CURRY) KILBERG, HTM '85, is an event planner at the Carnegie Mellon University Software Engineering Institute.
SHELLY (WILLINGHAM) NELSON, CSR '85, is the president and chief executive officer of Etc. Financial Consulting in Mesa, Ariz.
PAIGE SHAOVLIN, HTM '85, is the restaurant manager at Rip's Country Inn in Bowie, Md.
LINDA SPANG, HSCI '85, is the associate dean of allied health at Davenport University in Grand Rapids, Mich.
DENNIS CAHILL, HTM '86, is the director of training and development at Applebee's Restaurants in Valparaiso, Ind.
JULIE HOFMANN-SABLACK, CSR '86, is a business analyst with Ceridian Corporation in Minneapolis.
LEE ANN IACONETTI FORESMAN, HTM '86, is a real estate broker at Century 21 Elsner Realty in Dekalb, Ill.
CHRIS RATAY, HTM '86, is general manager of St. Elmo's Steak House in Indianapolis.
PAMELA VEVERA, CSR '86, is the positive associate relations manager for Marmaxx, a TJX Companies division, in Miami, Fla.
KRISTIN TODD, NUR '87, is a senior research scientist at Eli Lilly and Company in Indianapolis.
SARAH (ASH) ANDERSON, HSCI '88, is the global operational integrity manager of communications and technical development for SGS in Houston, Texas.

DAWN ANNE (MICHAELS) BENTSEN, HTM '88, works for Advance Pierre Foods in Edmond, Okla., as the director of healthcare accounts.
CYNTHIA (BROWN) RENICKER, SLHS '88, is an ABA therapist at Cornerstone Autism Center in West Lafayette, Ind.
PHILIP SCHATZLE, CSR '88, is the assistant manager of Stew Leonard's Wines in Newton, Conn.
KIM (DARDING) LYONS, HTM '89, is the owner of Cruise Planners: Imagination Vacation Land & Sea in Lebanon, Ind.


1990
s
KAREN CALL, NUR '90, is a registered nurse at the University of Tennessee Medical Center.
BART GEYER, HSCI '90, is an agency industrial hygienist for NASA Occupational Health at Kennedy Space Center in Florida.
JILL GOLDSBERRY, HTM '90, is a multimedia account executive at Hearst Media Services in San Carlos, Calif.
CHRISTINE (TURPIN) HERRON, HTM '90, is the chief operations officer at Westwind Management, a real estate property management firm in Aurora, Colo.
ELIZABETH ANN KENT-MCLAUGHLIN, HTM '90, is the founder and chief executive officer of Executive Women Forum in Castle Rock, Colo.
LINDA (PASQUALE) MEZZACAPO, HTM '90, is an operations manager and franchise business consultant at Dunkin' Brands in Canton, Mass.
TAMMY (POE) SUMMERS, NUR '91, is the director of medical oncology at the Northwest Medical Center in Tucson, Ariz.
REMI HUECKEL, NUR '92, is a nurse practitioner in pediatric critical care at Duke University Hospital in Durham, N.C.

SONJA NICKELS, CSR '92, is the clinical coordinator of the department of education for The Children's Hospital at St. Joseph's Hospital in Denver.
HAILIN QU, HTM '92, is the Regents Professor and William E. Davis Distinguished Chair. He received the 2011 Eminent Faculty Award and the 2012 Founder's Award for Lifetime Contributions in Creation Knowledge at Oklahoma State University.
JADE (BEER) VIRA, CSR '92, is the marketing manager of Monaco RV in Wakarusa, Ind.
GRETA (KOSTKA) WILLIS, HTM '92, works for the Packaging Corporation of America as a customer service representative in Harrisonburg, Va.
CASEY (UGLOW) MERTZ, HTM '94, works for Wornick Foods as a senior product developer in Cincinnati, Ohio.
MARIA L. NEWTON, PHD HK '94,Salt Lake City, UT, has been named a fellow of the Association for Applied Sport Psychology (AASP), an international professional organization that promotes the field of sport and exercise psychology.

DON PEARSON, HSCI '94, received the Indiana Governor's Award for Roche Diagnostics Corp.'s health and safety record.
BEN ATKINSON, HSCI '95, is pursuing freelance business development opportunities in health care.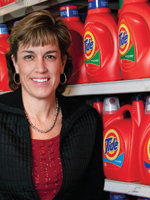 JULIE EDDLEMAN, CSR '92, MS CSR '95, was selected as a Purdue Old Master for the fall of 2013. Eddleman is the director of North American media and marketing and shopper marketing for Cincinnati-based Procter & Gamble.

MELANIE (BENGE) KOCH, NUR '95, is the clinical director of nursing at the Fort Wayne Allen County Department of Health in Indiana.
JAY LARKIN, HTM '95,was promoted to instructor at Schenectady County Community College and became a health communications TIPS certified instructor.

BRADLEY LINCKS, NUR '95, is vice president and chief nursing officer of Our Lady of Peace Hospital in Louisville, Ky.
CHRISTOPHER SHINNENMAN, HSCI '95, is an emergency room resident at the University of Illinois at Chicago.
JENNIFER (MAY) GUIDRY, HSCI '96, works for Hercules Offshore as the director of corporate QHSE & management systems in Houston.
ABBY (REHM) BECKETT, HTM '97, is the director of sales for Springhill Suites in Cincinnati, Ohio.
STACEY DAWALT, HTM '97, is the manager of production, pre-production at Nestle Dreyer's Ice Cream in Fort Wayne, Ind.
ANGELA (VANDERWIJST) HEDGE, HTM '97, is a credit/collection coordinator at Cardinal Health in Owings Mill, Md.
AMY LYNN NOESEN, HDFS MS '97, is a school social worker at Grand Prairie Elementary School in Frankfort, Ill.
SHENGYING 'CHRIS' TZENG, HTM '97, works for Red Wing Capital as an industry analyst in Indianapolis.
LONI (CHOLTCO) MUNSHOWER, HTM '98, works as a real estate agent at Howard Hana in Mars, Pa.
BRENDON QUINN, HSCI '98, is a vascular surgeon in private practice in Bowling Green, Ky.
SCOTT SWIGER, HTM '98, is a business/systems analyst at GuestCounts Hospitality in Merion Station, Penn.
NATHAN WEIS, HTM '98, is a national account sales manager in the sports division for Pernod Ricard USA in New York City.
RYAN CORE, HDFS '99, was promoted to the rank of major in the U.S. Army in Indianapolis.

ERIC JOHNSON, HTM '99, is a general manager of Kemper Sports Management, developing several programs at Swan Point Yacht & Country Club in Issue, Md.
TIMOTHY McENERY, HTM '99, is the founder of Cooper's Hawk Winery and Restaurant in Countryside, Ill.. He was named a 2012 finalist for the Ernst & Young Entrepreneur of the Year Midwest.
JENNIFER MONCEL, CSR '99, is the owner designer of Bullet Boutfits in Indianapolis.
DANIELLE (RICE) SALDIVAR, HTM '99, works as an information technology field technician at Goodwill of Central Arizona in Phoenix.
MICHELLE HOPKINS-SHAFFER, HTM '99, is a sales representative at Demarle at Home in Seven Hills, Ohio.
JESSICA (PETTRY) SMITH, HTM '99, is a human resources business leader at Northrop Grumman in Annapolis Junction, Md.
2000
s
GEOFFREY CAMPBELL, HTM '00, is the corporate director of rooms for the Greenleaf Hospitality Group in Kalamazoo, Mich.
NICHOLAS KOONZ, HTM '00, is a rooms executive at the Hyatt Regency Bethesda in Maryland.
SARAH (HUDKINS) KROFT, HTM '00,is the director for court appointed special advocates in Pulaski County near Winamac, Ind.

ISMARIE RODRIGUEZ, CSR '00, works at Isma Casual Beachwear in Caguas, Puerto Rico.
STACEY(RICHMOND) YEO, NUR '00, is a neonatal nurse practitioner at Riley Hospital for Children in Indianapolis.
KELLI (THOMAS) BURNETT, CSR '01, works for Million & Company PC as an accountant in Indianapolis.

LUIGI CARLOS, HTM '01, is a compensation planning and forecasting analyst at Accenture in Chicago.
TERI (CUMMINS) FLORY, HTM '01, is the solo practitioner at Flory Law Firm in Lafayette, Ind.
JULIAN L. GALLEGOS, NUR '01, works for NorthBay Healthcare as a clinical practice manager/stroke coordinator-nurse practitioner in Fairfield, Calif.
BRICE HINER, CSR '01, works for Lyon Workspace Products as the director of marketing in Montgomery, Ill.

TERRY MATTHEWS, NUR '01, is a major in the U.S. Army. She is also the chief of clinical informatics and health care systems analyst at Evans Army Community Hospital in Colorado Springs, Colo.
JULIE (WHITE) ALBERT, NUR '02, is a women's health nurse practitioner at Unity Health Systems in Rochester, N.Y.
WENDY HANTELMAN, CSR '02, is the premium/complex account manager for Frontier Communication in Westfield, Ind.
PETE SHUEY, HTM '02, is the general manager at Simmzy's Restaurant in Manhattan Beach, Calif.
COURTNEY (CUMMINGS) EDDY, HSCI '03, is the INSTEP director for the Indiana State Department of Health.
SARAH GETCH, PSY '03, is an assistant professor of psychology in the Department of Behavioral Medicine at Midwestern University in Glendale, Ariz.
TAMMY (ANDERSON) HARPEL, PHD '03, is an associate professor of human development and family studies at Illinois State University in Normal, Ill.
ANDREA ESSIG MEYER, HSCI '01, MS '03, received the Indiana Governor's Award for Roche Diagnostic Corp.'s health and safety record.
JOE MIKOL, HTM '03, works as a surgical sales consultant for Lina Medical USA in Helena, Ala.

JESSICA PIPER, HDFS '03, is the lead representative in consumer affairs for Jarden Home Brands.
JESSICA BUTCHER, CSR '04, is the event marketing manager at Vail Resorts in Keystone, Colo.
DOUG DING, CSR '04, is the advisory program manager at IBM, overseeing strategic sourcing implementation at Fortune 500 firms.
JENNIFER (NOLL) FOLLIARD, NUTR '04, is a director of USDA Legislation and Policy for the Academy of Nutrition and Dietetics in Washington, D.C.

AMY MICHELLE (GAMBLE) HARROLD, HDFS '04, is the volunteer services director for the American Red Cross in Lafayette, Ind.
EMILY KECK, HTM '04, is the human resources coordinator at the Starwood/St. Regis Houston in Houston, Texas.
JEREMY KINSLER, HTM '04, works in human resources at the University of Notre Dame.
KRISTA (WOODWARD) MURPHY, HTM '04, is a global account executive at Conference Direct in San Diego. She also serves as vice president on the board of directors for Weddings of Distinction.
KRISTEN (CLARK) SWARTZELL, NUR '04, works in orthopedics at Methodist Hospital in Indianapolis. She earned her MSN at Indiana University–Purdue University Indianapolis in 2010.
DAN WILLIAMS, CSR '04, is an account director at Spotify in New York City.
KATHERINE ANN WILLIAMS, HTM '04, is a pediatric nurse at Monroe Carell Jr. Children's Hospital at Vanderbilt in Nashville, Tenn.
CHRISTINE YONKER, HK '04, is a doctor at Oral Rehabilitation Center in Skokie, Ill.
ABBEY HARPER, CSR '05, is a senior account manager for CVS Caremark in Scottsdale, Ariz.
JESSE GOODMAN, CSR '05, is the south Texas district manager at Schneider Electric in Austin.
HILLARY (DIRENZO) GRAMM, CSR '05, works for Communities In School-Bay Area as a program coordinator in Webster, Texas.
DONALD KENNEDY, CSR '05, is the sales manager at Global Enterprise Technologies in Niles, Ill.
ERIN LUNSFORD, HSCI '05, is a pediatric physical therapist at St. Elizabeth Hospital in Lafayette, Ind.
MAUREEN MILLER, HTM '05, is the accounting coordinator for enVista in Carmel, Ind.
ADRIENNE (HARRELL) NUDO, HTM '05, works for the San Antonio Convention and Visitors Bureau as a senior sales manager in a remote-based location in Chicago.

DEVIN SANDLIN, HSCI '05, is an emergency room physician at the University of Louisville Medical Center.
ANNA SCHWARTZ, HSCI '05, is a pediatric physician at Northwestern Hospital in Evanston, Ill.
JUSTIN STEWART, HTM '05, works for Compass Group North America as director of retail operations at the University of North Carolina.
REBECCA (RIEGLE) STEUER, HTM '05, the general manager of the Fairfield Inn & Suites in Indianapolis. She earned a 2011 "Sales Excellence" award from White Lodging.
AMBER TULLY, HTM '05, is the resort experience manager at Marriott StreamSide in Vail, Colo.
CARRIE (LYTLE) ZEMAN, HTM '05, works for the Courtyard by Marriott in Lafayette, Ind.
ERIC CHARLSON, HTM '06, is the director of human resources at the Park Hyatt Chicago.

LYDIA Y. CHUNG, NUTR '06, is the quality assurance/quality control coordinator at CJ Foods Inc.
BRIAN DANIELS, HSCI '06, is completing his residency in family practice in Milwaukee, Wis.
JESSICA EVERHART, NUR, BIO '06, is a CCRN at IU Health University Hospital in Indianapolis. In 2012, she received the DAISY Award, which honors extraordinary nurses.
JOSEPH KUHMICHEL, HTM '06, is the assistant front office manager at the Inn of Chicago.
KEVIN MELANSON, HTM '06, is the founder and owner of 729 Vending in Bethesda, Md.
RISHI RAJ NIGAM, HTM '06, is the corporate director of concessions services at the International Speedway Corporation/Americrown in Daytona Beach, Fla.
ANDREW NIXON, CSR '06, earned his master's degree in business administration from Purdue in 2012.
KARA PLUMMER, HTM '06, is the manager of member experience at the Ritz Carlton Destination Club in Orlando.
JASON PRESSLER, HTM '06, is an account executive at Mascari Sales and Marketing in Indianapolis.
PATRICK QUINN, HSCI '06, graduated from dental school and is in private practice in Fort Wayne, Ind.
KELLEY THOMPSON, NUR '06, a neonatal nurse practitioner at St. Anthony Health in Crown Point, Ind., graduated from Rush University in Chicago with a master of science in 2011.
CARRIE PETROSKI, HTM '06, is the hotel manager of Rosen Hotels & Resorts in Orlando, Fla.
JENNA (SKIERKOWSKI) WARGO, HDFS '06, is an academic advisor in Purdue's Krannert School of Management.
CYNTHIA DELGADO, HTM '07, the senior convention service manager at the Sheraton Chicago Hotel and Towers, is a "Stars of the Industry" nominee and 2012 Manager of the Year in the American Hotel and Lodging Association.

MATTHEW GEORGE, HSCI '07, graduated from medical school at American University of the Caribbean in 2012 and began his residency in internal medicine at Henry Ford Hospital in Detroit
DAYNA KELSEY, HTM '07, is the catering manager of the Antlers Hilton in Colorado Springs.
ABBEY MATTSON, HTM '07, is the area human resource manager for the University Plaza Hotel and the Holiday Inn City Centre, both near Purdue.
ASHLEY PIPER, HTM '07, is the portfolio manager for The Building Group in Chicago.
MEGAN (STALEY) SMITH, HTM '07, works as a project coordinator at Universal Meeting Management in Raleigh, N.C.
DEREK BASSETT, CSR '08, is an account manager at CVS Caremark in Chicago.
ERICKA KING-BETTS, HDFS '08, is the executive director of the Cincinnati Human Relations Commission.
STEPHANIE (SORENSEN) BOOTH, PSY '08, works for Hospira as a sales service specialist in Lake Forest, Ill.
LAUREN (JONES) BRADY, HK '08, is an orthotic and prosthetic practitioner at Midwest Orthotics and Technology Center in Indianapolis.
MELINDA (PETERS) HENKE, NUR '08, received her certification in perioperative nursing (CNOR) at IU Health LaPorte Hospital in LaPorte, Ind.
SEAN HIMES, HTM '08, is the manager of Uncle Julio's Rio Grande Café in Gaithersburg, Md.
GILLIAN HORSLEY, CSR '08, Bellport, N.Y., is the founder of Gillyslist.com, a unique online community for helping people on a personal level.
KRISTIN KHANNA, HTM '08, of Garden Grove, Calif., was a member of the Sales Team of the Year in 2012 for Hyatt Hotels, as well as being named the Manager of the 4th Quarter. In 2011, she earned the Hyatt Performer Award.
BRIEN MONTERA, CSR '08, works as an account manager at Otis Elevator Co. in Needham, Mass.
AARON O'CONNELL, HK '08, is a model who has appeared in ads for Abercrombie & Fitch and Lucky Brand Jeans, among others.
ANNA STEVENSON, HTM '08, is a program manager at ITA Group in West Des Moines, Iowa.
MAGAN (BEARMAN) WACLAWSKI, FCSE '08, is a family and consumer science teacher at Campus High School in Haysville, Kan.
LORI WANDZILAK, HTM '08, is the assistant revenue manager for the Mirage in Las Vegas.
CHELSEA BEETS, HTM '09, is working in reservations/guest services for The Clear Creek Group in Jackson, Wyo.
ERICA (WEBER) BIRKLEY, PSY '09, a doctoral student research assistant at the University of Kentucky, is a graduate student representative on the board of directors for the Kentucky Psychological Association.
SARAH ANNE BRADBURY, CSR '09, is a sales associate at Carousel Industries in Windsor, Conn.
JESSICA CHUBINSKI, NUTR '09, is a dietitian at Riley Hospital for Children in Indianapolis.
GRETCHEN DAUMEN, HK '09, is a certified athletic trainer at AthletiCo in Aurora, Ill.
RYAN J. DERUS, HSCI '09, is in his first year of the University of Wisconsin-Madison's MBA program and is working as a continuous improvement analyst at the Blood Center of Wisconsin.
CHANTELLE EMBERTON, NUR '09, is a registered nurse on the flagship transplant team at Riley's Children's Hospital in Indianapolis.
SARA MATHAVICH, CSR '09, is the sales manager for Erharts Catering in San Pedro, Calif.
RITESH RAMAKRISHNAN, CSR '09, is the managing director for Transworld Group of Companies in Dubai.
DEANNA STIEFEL, NUR '09, works for Aureus Medical Group as an emergency department traveling nurse in Fort Wayne, Ind.

AALIYAH TAYLOR, HK '09, is a sales consultant for Verizon Wireless in Fort Wayne, Ind.
NATHAN VANRADEN, HK '09, is an athletic trainer for AthletiCo in Oak Brook, Ill.
2010
s
JESSICA AUERITT, HK '10, took over ownership of LA Café in Whitestown, Ind.
JESSICA CATES, CSR '10, is a digital account executive at DAC Group in New Albany, Ind.
MEGAN COMERFORD, NUTR '10, is a clinical study technician at Indiana University–Purdue University Indianapolis.
JENNIFER DING, PSY '10, is a licensed real estate salesperson at the Mark David Company of New York.
CLAIRE HARRIS, PSY '10, is an inclusion specialist at Wediko Children's Services in Boston.
ANNEMARIE HEISE, CSR '10, is working for U.S. Bank as a mutual funds specialist in Milwaukee, Wis.
SARAH LEWIS, HTM '10, works as an event planner in the Office of Special Events at Purdue in West Lafayette, Ind.

MORGAN McFARLAND, HSCI '10, is a safety officer at the Joliet Job Corps Center in Joliet, Ill.
LAURA MESKER, HTM '10, is a food service director at Aramark Education K-12 in Oakland City, Ind.
MICHELLE MICHAELSON, CSR '10, is an assistant buyer at Sears Holdings in Hoffman Estates, Ill.
JESSICA PRICE, HK '10, is a receptionist at Tom Wood Automotive in Indianapolis. She also serves on the board of directors for Diabetic Teens Without Boundaries.
KYLE RUSSELL, HSCI '10, works for the Defense Contract Management Agency providing industrial hygiene technical support.
BRENT SEMANICK, HTM '10, is the manager of the Terra Café at Metwest Terra Hospitality in Teton Village, Wyo.

GRANT SOLIVEN, CSR '10, is a financial consultant at WestPoint Financial in Indianapolis.
LESLIE STAUFFER, HDFS '10, works at Northfield Jr/Sr High School as a school counselor in Macy, Ind.
GAVIN M. BIDELMAN, PHD SLHS '11, is an assistant professor at the University of Memphis in Memphis, Tenn.

ALYSHA KUPFERER, CSR '11, served as associate producer on the short animated film "The Girl and the Fox," which was written, directed and produced by her brother, Tyler Kupferer (Technology '08) and a team of some 50 young artists. Released online in June (www.girlandthefox.com/watch.html), the film is a dramatic short about a 9-year old girl who must track a mysterious fox through a foreboding wilderness. It has been recognized by some of the most notable honors in student filmmaking and animation, including the Student Academy Awards, the College Television Awards and more.
SUSAN WAKELAND, HDFS '11, Lafayette, Ind., is working at Bauer Family Resources as a home-based family specialist.
MEGAN FISCH, HSCI '12, is a microbiologist for Silliker, Inc., in Chicago Heights, Ill.
PAIGE MILLS, HDFS '12, is teaching English at Ban San Faan Children's Home in Thailand.

STACY RAUBER, HTM '12, is the manager of Pappas Restaurants Pappadeaux Seafood Kitchen in Dallas, Texas.
Though the department names may have changed through the years, the alumni are listed with the current name. The legend below spells out those departments.
CSR - CONSUMER SCIENCES AND RETAILING
FCSE - FAMILY AND CONSUMER SCIENCES EDUCATION
HK - HEALTH AND KINESIOLOGY
HSCI - HEALTH SCIENCES
HE - HOME ECONOMICS
HTM - HOSPITALITY AND TOURISM MANAGEMENT
HDFS - HUMAN DEVELOPMENT AND FAMILY STUDIES
NUR - NURSING
NUTR - NUTRITION SCIENCE
PSY - PSYCHOLOGICAL SCIENCES
SLHS - SPEECH, LANGUAGE, AND HEARING SCIENCES