Briefings and Information
Meet the STEM WOC Discussion Site Team:
Ann Bessenbacher, Alejandra Magana, Brandeis Marshall, Porsche Townsend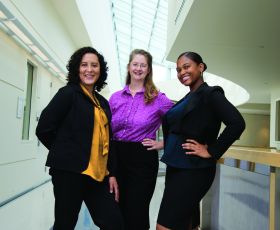 Purdue University computer information technology professor Alejandra Magana knows the career challenges faced by young faculty in the STEM disciplines. There are struggles in finding mentors, collaborators, advocates, sounding boards.Making deep collegial connections is difficult with fellow leaders at institutions in the U.S. and abroad.
Enter the ADVANCE Purdue-sponsored STEM Women of Color Conference Community. This 2012 event linked STEMWOC faculty at Purdue and at HBCUs through an online discussion site where colleagues could connect during and afterthe conference. To host the online discussion platform, the team selected STEMEdhub.org, an online community createdby Purdue's Discovery Learning Research Center for university researchers, administrators and K-12 teachers in STEMdisciplines.
Professor Magana created the discussion site along with Brandeis Marshall, professor of computer and informationtechnology; Porsche Townsend, a hub facilitator at ADVANCE; and STEMEdhub.org project coordinator Ann Bessenbacherof the Discovery Learning Research Center. This is just one of the many initiatives that furthers the mission of ADVANCE.Through the easy-to-use networking tool, conversations helping young women faculty in the STEM fields have been ongoingsince the project's launch in April 2012. Leaders of the STEM WOC online community think the project, utilizing Purdue'sinnovative HUBzero technology, will become a model for launching tomorrow's leaders in the STEM fields. To Join the conversation, go to www.STEMEDHUB.org
Meet Your Diversity Catalysts:
Andrew S. Hirsch, Kathleen Howell, Clint C.S. Chapple
ADVANCE-Purdue recently formed a team of highly accomplished faculty members to promote diversity and inclusion at Purdue.Known as the Diversity Catalysts, these individuals are learning the scholarship related to diversity and inclusion, sparking conversations about diversity-related issues across campus and helping to find solutions to perceived problems. They also are serving as resources to fellow faculty members by providing information on mentoring opportunities and departmental search procedures in the STEM colleges.Through this new initiative, ADVANCE-Purdue is developing STEM scholars who enrich understanding of diversity and inclusion on campus in ways that benefit all endeavors. The Diversity Catalysts are currently developing workshops for academic leaders, department heads and search committees. We encourage you to contact a Diversity Catalyst to discuss your ideas and concerns related to promoting diversity on the back. Their information can be found here.  
Meet Mary Ellen Bock:
Purdue's Presidential ADVANCE Advocate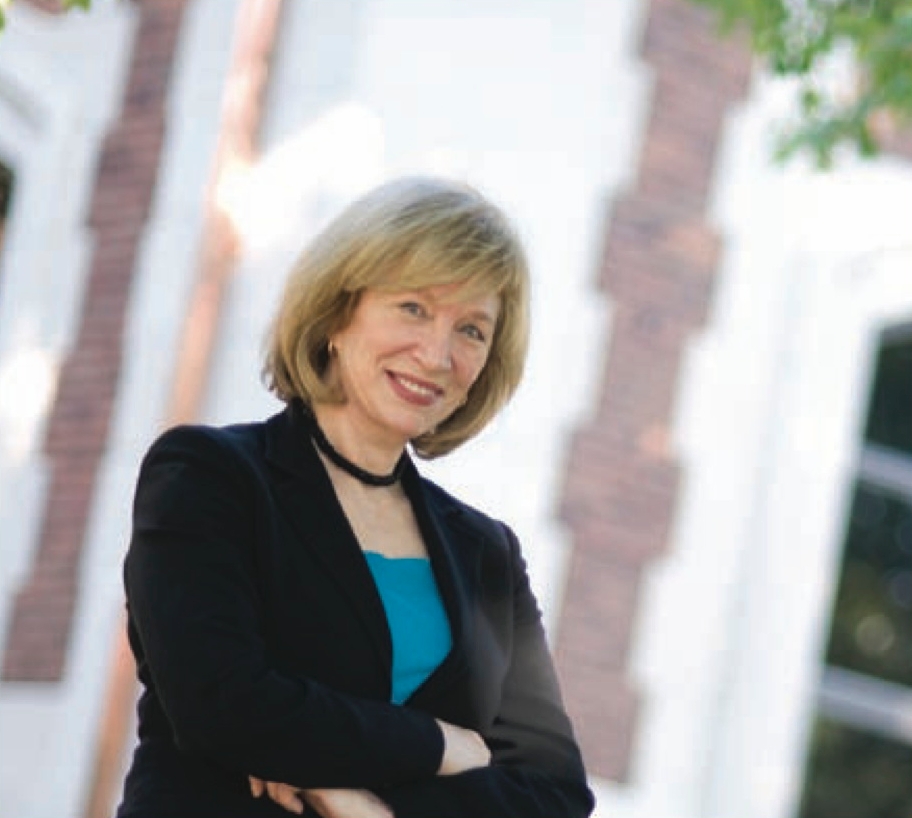 Mary Ellen Bock, professor of statistics, began her term as Purdue's Presidential ADVANCE Advocate (PAA) in Fall 2010. Formerly the head of the Department of Statistics for 15 years, Bock will focus on building Purdue's underrepreseted faculty recruitment efforts in science, technology, engineering and mathematics, and on populating STEM departements with advocates for advancing women of color.
"Increasing our number of underrepresented tenure-track faculty will be an enormous benefit to Purdue students," says Bock. "The population is much more diverse than it was a generation ago, and so is the workforse these students will enter."
Among her credentials, Bock is a fellow of the American Association for the Advancement of Science and the Institute for Mathematical Statistics. In addition, she is a former president of the American Statistical Association, former chair of the Scientific Committee for the National Institute of Statistical Sciences, and former co-chair of the Advisory Committee for the NSF-funded Statistical and Applied Mathematical Sciences Institute
Briefings