Requesting a Grade Mode Change 
Students must first be registered in course. Log into myPurdue and from the Registration tab, select Use Scheduling Assistant.  Look for the Grade Modes button and select.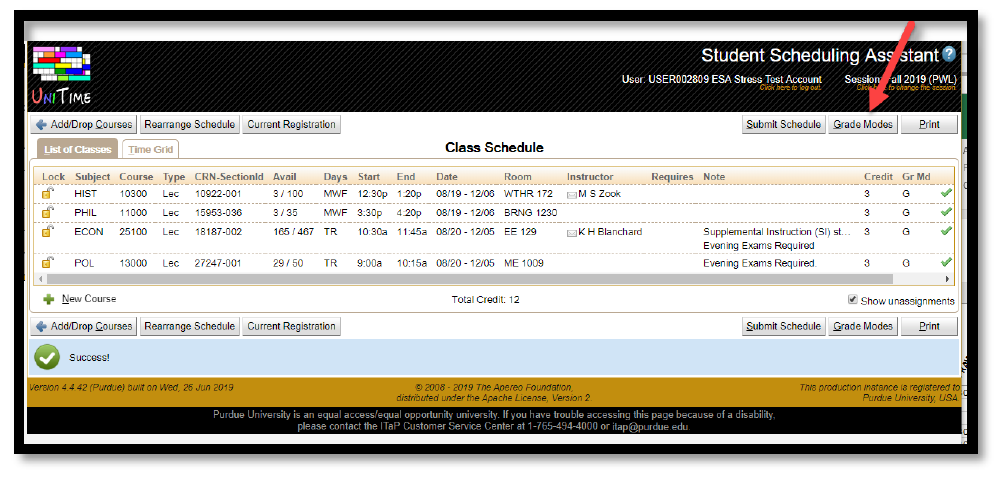 Students will be presented with a drop down to select various grade modes available for the course.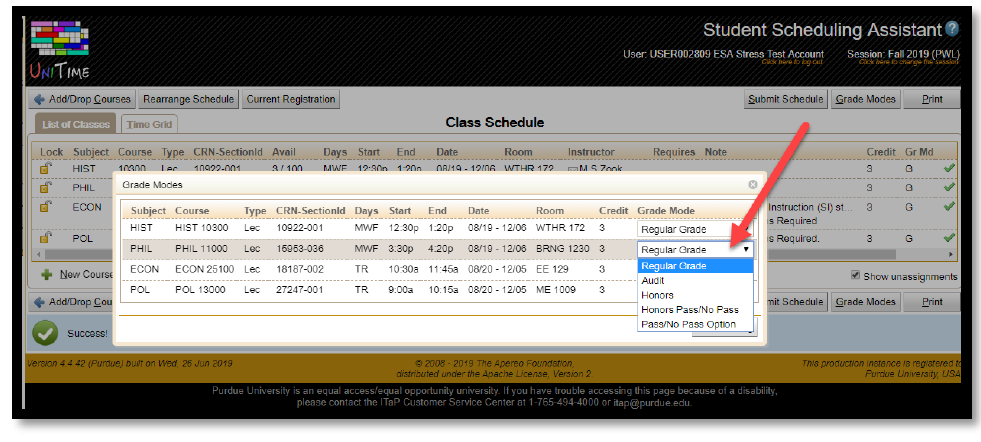 Students will include a note for rationale, then select Submit Changes.
Scheduling Assistant will show the pending request.
If approved, the course automatically will be updated. Students will see the new grade mode displayed in Scheduling Assistant.
If denied, students will see the status along with any notes from reviewer.