Student Drop
To view a video of these instructions, click here.
Students wishing to withdraw from a course would log into myPurdue and navigate to Scheduling Assistant from the Registration tab.
Make note if you are in the Student Course Requests-
Or Scheduling Assistant-
If you are not in Scheduling Assistant, click on the link on the left side of the page.
Find the class you want to drop. Hover over it and click to select the course.
A window will pop up. Click on the box that says "Drop SUBJ/CRS"

It will ask you to confirm.
Then you must click Submit Schedule.
It will ask you again to confirm.
Click yes.  If the request is submitted prior to the academic calendar requiring authorization, the drop will be processed.  If the request is submitted during the academic calendar that requires approval then you will receive the message below asking if you want to request an approval to drop the course.
Next, you will have the option to provide a comment with the request, if you choose.  Once you are ready, click Request Approvals.
In the Scheduling Assistant, you will see that a request is pending.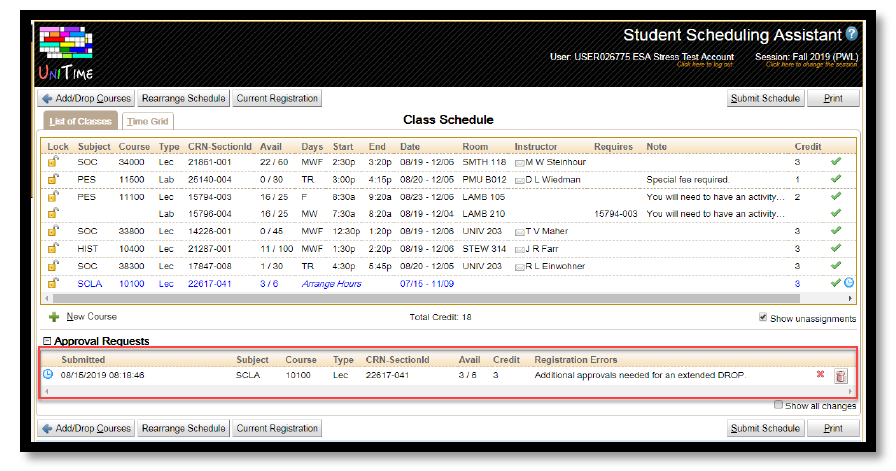 Once approved, you will no longer see the course in your schedule when you return to the Scheduling Assistant.
You can confirm the withdrawn status for the course by viewing your Detail Schedule in myPurdue.
For the class you dropped, you will see the status is now Withdrawn.